What We Do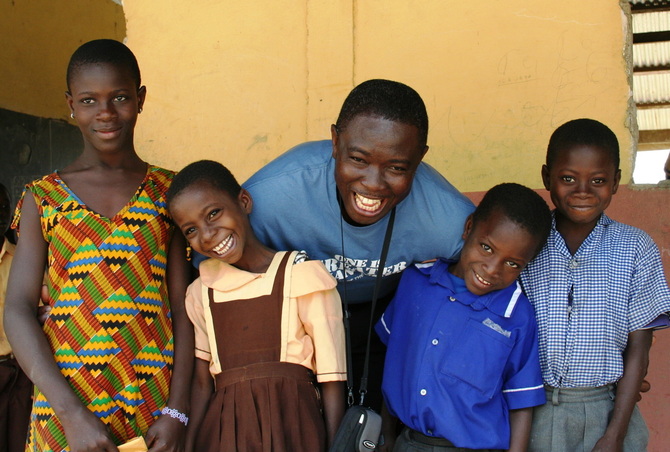 Through our field partner
Right To Be Free/Africa
:
Rescue, Rehabilitation and Reintegration
We rescue enslaved children in Ghana who are forced to work in the hazardous
fishing
and
gold mining
industries and the
cocoa plantations
. We help rebuild their lives by providing victims with medical care, counseling and placement in school or vocational training. They are supported physically, emotionally and financially throughout their recovery and reintegration into society. Read more:
Rescue
,
Rehabilitation and Reintegration
.
Prevention
We educate and empower villages, families and school children to prevent trafficking and exploitation. We teach them about human trafficking, the deceptive practices often used by traffickers, and the abusive lives the children endure. We also work with villages where children are trafficked to, and educate them about the harm inflicted on enslaved children. Working with other government and social agencies, we help connect them with alternative income generating opportunities so they no longer traffick and enslave children. We collaborate with Interpol, the Anti-Trafficking Unit of the Ghana Police Service, the Ministry of Gender, Children and Social Protection, police, anti-terrorism and security forces, NGO's, other governments and inter-governmental organizations to influence policy and stop child trafficking.
Awareness
Our educational outreach programs raise awareness of human trafficking and global human rights issues through complimentary presentations to schools, civic and trade organizations, community groups and churches in the U.S. and internationally. These groups include: Chicago Council for Global Affairs, Organization for Women in International Trade/Chicago, Northwestern University, Lake Forest Academy, University of Western Ontario/Canada, GEMS World Academy of Chicago, Lake Forest Country Day School, Deer Path Middle School, Lincoln Community School/Ghana, Woodlands Academy, Lake Forest High School, The Blake School and numerous Rotary Clubs. We connect students with rescued children to deepen their understanding of social justice issues and to enrich their cultural experiences. We advocate for systemic change by educating and motivating the public to join our anti-trafficking efforts.