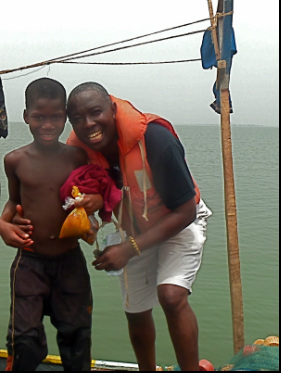 Tano is about nine years old and has been trafficked for almost four years. Eric Peasah (Founder,
Right To Be Free/Africa
) discovered Tano working on a boat with his master. It was noon and despite starting work early in the morning, Tano had not yet eaten. Eric gave him some food as he talked to his master. Eric later located Tano's mother who said she does not have enough money to feed him. She gave him up to the fisherman in hopes he would go to school and learn how to fish. Eric plans to provide her with a micro loan so she can start a small business. Hopefully by mid-2014, she will have enough money to support Tano and Eric can negotiate his release.